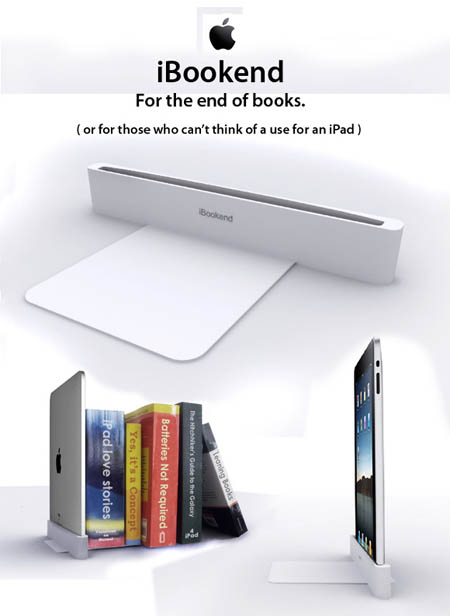 Ya se le ha encontrado otra nueva utilidad al iPad, Dominic Wilcox ha convertido el nuevo dispositivo de la manzana en un sujetalibros, gracias a este concepto «iBookend«, que básicamente es una base que sostiene en posición vertical iPad y evita que los libros de papel se caigan de las estanterías.
My idea this week is an accessory to transform the whizzbang iPad into a simple practical object that may be useful around the home, in this case a bookend.

Mi idea de esta semana es un accesorio para transformar el iPad en un simple objeto práctico que puede ser útil en el hogar, en este caso un sujetalibros.
Vía | Nerd Approved