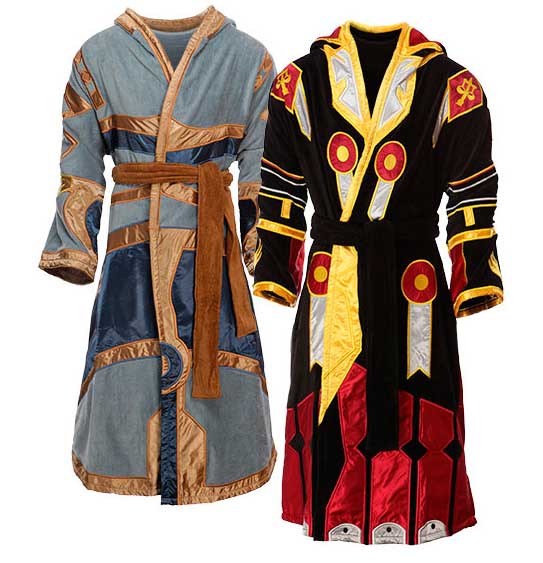 Si tu personaje de World of Warcraft es un Sacerdote o un Paladín estás de enhorabuena, porque podrás emularlo en la vida real con estos albornoces 100% algodón inspirados en unos de los tier más conocidos. (Avatar Regalia y Judgement Armor)
No necesitarás solear bosses o pedir ayuda a tus amigos para recibir este loot, solamente tendrás que abonar 150$ (USD) y tu ansiada recompensa con licencia oficial llegará volando a tu casa.
La nueva expansión Warlords of Draenor está cerca. ¿Por qué no estrenarla vertido de esta guisa?.
Comprar | Albornoces de World of Warcraft